What's this?
A script for the popular FPS web game shellshock.io that auto aims at the closest player and displays players behind walls.
What's aimbot?
In any FPS game, it's just something that auto-aims at the enemies. Aimbots can get really advanced. They can even navigate to the target player and auto-shoot. The most basic one (like this script) just locks the aim to the nearest player.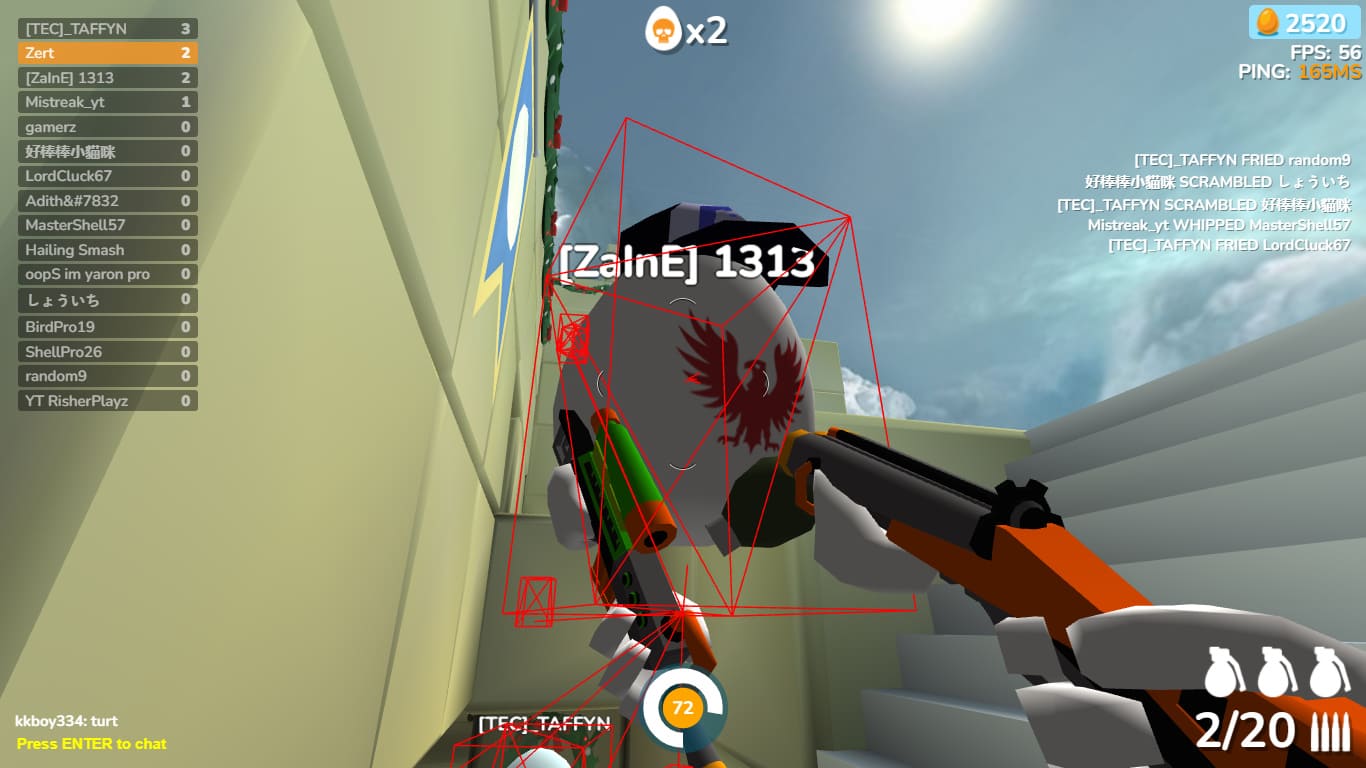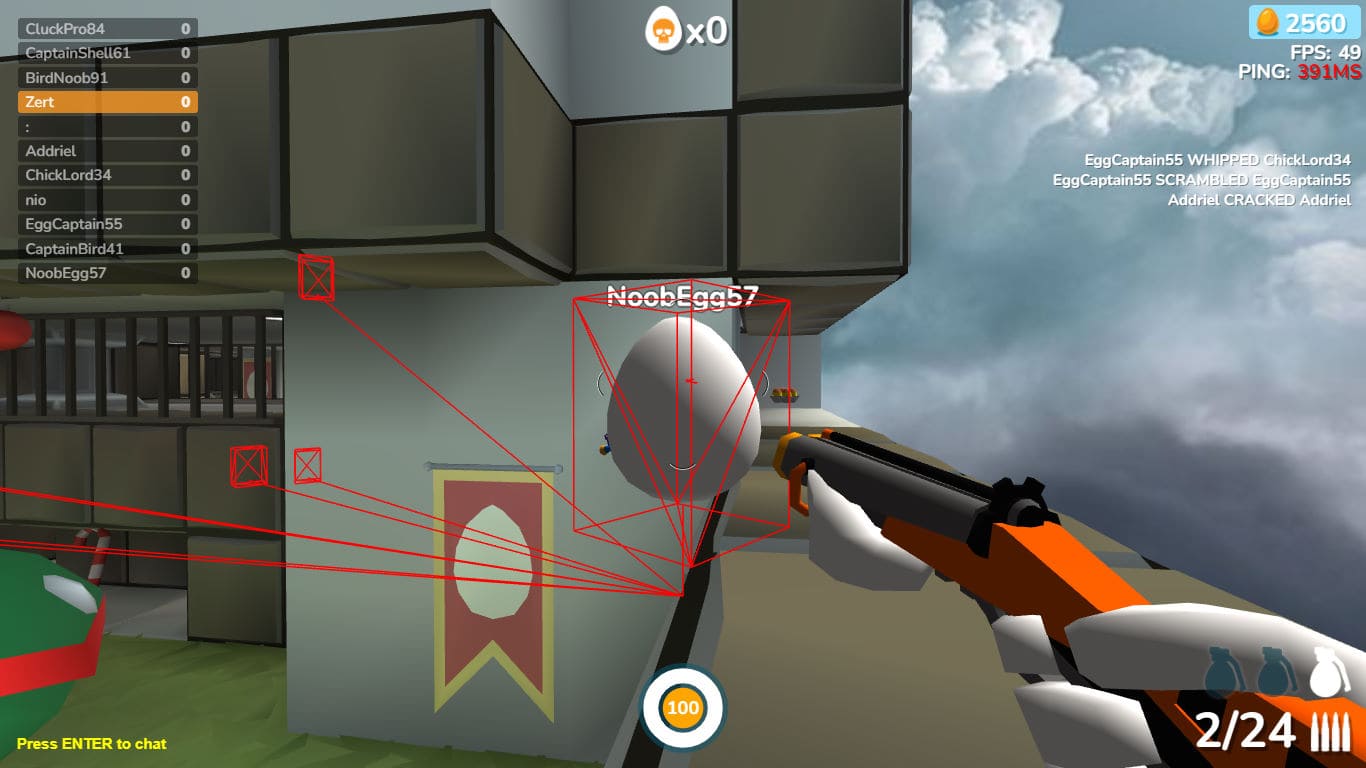 What's ESP?
'Extrasensory precision' or ESP here just means being able to see players behind the walls. The ESP provided by the script also shows you a line from your location to other players. This is good for keeping an eye on players behind you.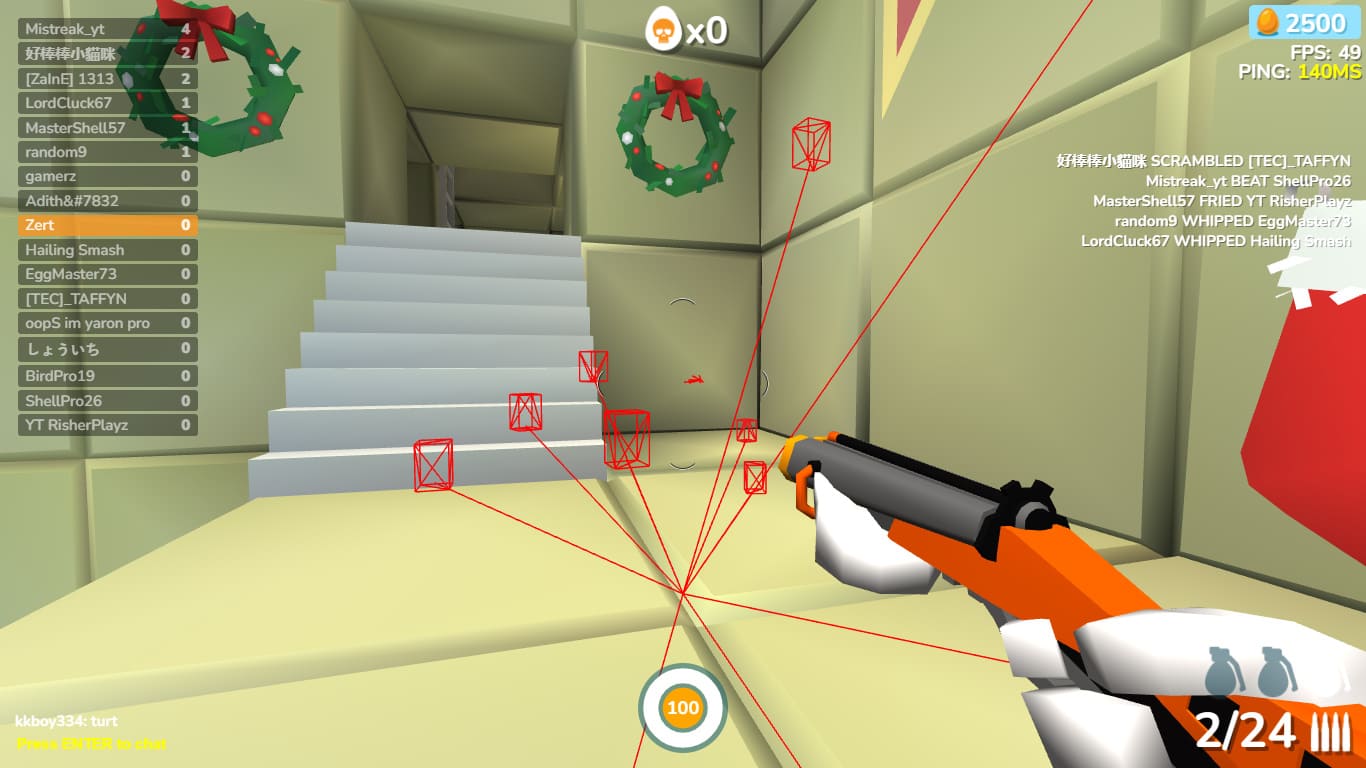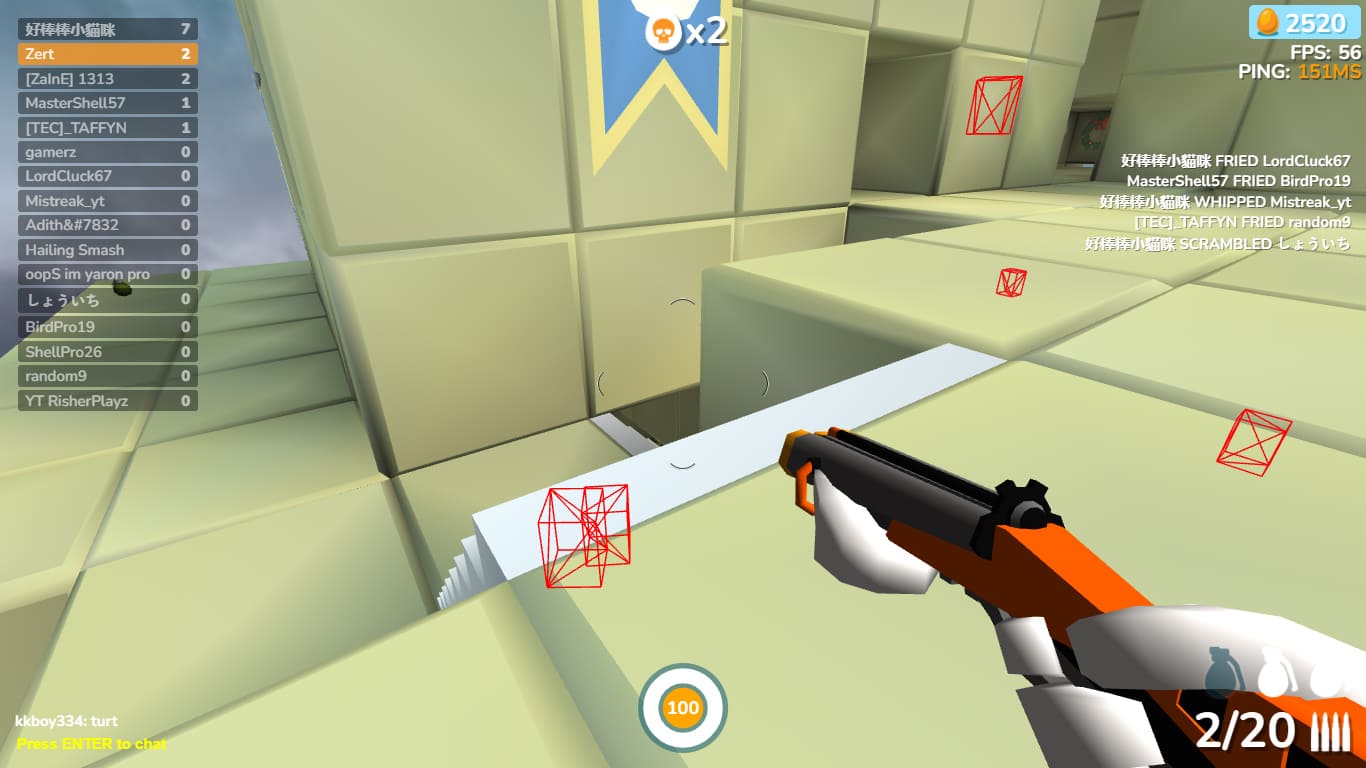 How good is it?
It doesn't auto shoot like usual aimbots. It also doesn't care if the player is behind a wall or not. It will just aim at the closest player. There was also another issue with the script which reduced hit damage. Luckily, as of writing this post, it no longer exists.
I was able to get 14 kill-streak with shotty. A member from my discord server was able to get 27 kill-streak with rifle. It works pretty well. Though you might want to disable auto-aiming while moving around cos it makes movements too hard. Go near a player with aimbot disabled. Enable aimbot. Shoot. EZ kill.
Downloads
Install here: https://greasyfork.org/en/scripts/436330-shellshock-io-aimbot-esp
Don't know how to install userscripts? Here's a tutorial for it.